Massage Learning Center Pages:
Advertisement:

Getting Started Section:
Students & Therapist Resources Area:
Massage Test Preparation Resources
(MBLEx, NCBTMB, Massage School)
Overview & Index:
The Massage Learning Center at NJMassage.Info is dedicated to all of my past Massage School teachers & Continuing Education lecturers who cared deeply about the art and practice of Massage Therapy and educating others how to help people suffer less and be more alive through Massage.

Explore our online resource, which may be a great help to those considering becoming Massage Therapists, currently practicing Massage Therapists, as well as students of Massage Therapy, Nursing, Pre-Med, Biology, Chiropractic Care, and other related fields of study.
Advertisement

Therapeutic Massage Helps With...
Chronic Pain, Headaches, Lower Back Pain, Upper Back,
Neck Pain, Fibromyalgia, Stress & Tension Relief,
Migraines, TMJ, Relaxation & Calmness, Depression,
Circulation, Accident Rehabilitation, Post-Op Rehab,
High Blood Pressure, Range of Motion, Immune System,
Insomnia, Sports Injury, Poor Posture, Allergies,
Anxiety, Carpal Tunnel Syndrome, Joint Injury, Autism,
Elderly/Geriatric People, Homebound, Pediatric Clients, Sciatica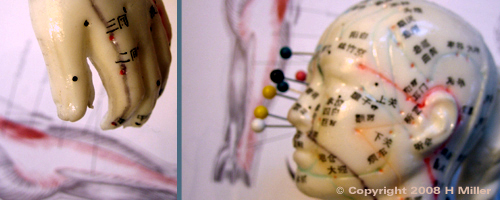 Massage Abstracts / Studies
Index of Scientific Studies proving the efficacy
and effectiveness of Therapeutic Massage
as a healing modality.
Massage Debunkers Debunked!
Some skeptics attempt to debunk
Massage Therapy as a effective treatment.
Here such arguments are addressed.


Advertisement

Get Your Degree!
Find schools and get information on the program that's right for you.
Powered by Campus Explorer

'Health Care Hero' Chris Draybuck by Jeffrey Smith , 2009.

Massage Therapist Salary: How Much Do Massage Therapists Earn?
A Massage Therapist's salary makes the idea of Massage School enticing to many people. Unlike many other jobs, a Massage Therapist is usually not a paid employee. This is a key fact; it means a Massage Therapist is usually hired as a Contract Worker, filing a 10-99, instead of a W-4 form with the Internal Revenue Service.
This may just seem like a minor difference, but there are implications. For instance, regardless of salary or other considerations, most Massage Therapists are usually not considered full-time workers. Massage Therapists are paid an hourly commission for sessions performed. In some states, employers are also required to pay (at least) minimum wage for hours spent "on-duty" waiting for clients.
And of course, most Massage Therapists do not receive any sort of "salary", going by the strict definition of the word. According to Wikipedia, this is, "...a form of periodic payment from an employer to an employee..." ( Click here to link)Other traditional dictionaries state basically the same specifics. Most Massage Therapists are not paid a set rate for a certain number of hours, though this may be the case in a very small number of Day Spas.
Now, getting to the pay range. That is what most of us are most concerned about, right? The pay range varies significantly for this field. Because most people only work part time, and a great number of people try and fail, the Massage Therapist Salary range is lower than it would be without such factors.
According to Salary.Com, as of 2014, the median Massage Therapist Salary is $46,374.( Click here to link) Median is a statistical (mathematical) term..."denoting or relating to a value or quantity lying at the midpoint of a frequency distribution of observed values of quantities such that there is a equal probability of falling above or below it." (Google definition of Median)
That means that the median of a set of five numbers of increasing value will always be the third number. (Example: Set of numbers: 1, 4, 6, 8, 9. Five values. Six is in the middle, so that's the median value.) This differs from an average in that an average of five values is derived by adding them all together, then dividing by the total. ( In our example, that would be 1+4+6+8+9=29. 29/5=5.8. Close to the median, but not the exact same value.)
The average Massage Therapist Salary does vary by state. Here is a list of the top paying states for Massage Therapists:
| State | Average Hourly Wage | Average Salary | Minimal Hourly Wage | Minimal Salary |
| --- | --- | --- | --- | --- |
| Alaska | $41.47 | $86,260 | $29.86 | $62,100 |
| Delaware | $29.27 | $60,880 | $14.09 | $29,320 |
| Vermont | $29.19 | $60,700 | $14.14 | $29,410 |
| Washington | $26.02 | $54,110 | $16.00 | $33,280 |
| New York | $25.62 | $53,300 | $11.60 | $24,130 |
Tips are also a part of the Massage Therapist's total income. Most establishments will give the full amount to the therapist, if a tip is left at the front desk, in a Day Spa, for instance. So a Massage Therapist can actually make more per hour than the hourly commission agreed upon at hiring.
Working as an independent contractor, instead of working at a Day Spa or chiropractor's office, can actually bring in a great deal more income. For example, the company sponsoring this Massage Learning Center pays its employees anywhere from $40 to $60 hourly, depending upon the type of job. Each Massage Therapist is regarded as an independent contractor. Some have a number of places they are on-call with, and are constantly working, at wages that are far higher than they would have received at a Day Spa. And of course, many of the larger chains and franchises pay their therapists very little.
That's why in Massage School, everyone dreads working at the local town chain massage upon graduation, but many hold their breath and plunge in, knowing it's just a first step on a much longer career path. Working in a Day Spa, expect anywhere from $15 to about $45. That itself is quite a range, as $45 is three times fifteen dollars. That means three times the salary.
A Massage Therapist's Salary at a Day Spa is also directly affected by experience and proficiency. It is common practice for a Spa to pay its therapists different hourly commissions, based on these factors. Many large companies do the same with executives, technicians, and all other sorts of employees, so it is actually not at all unusual in the workplace.
Starting your own business is what every graduate dreams of. And while you may earn more per hour, the expenses of advertising and marketing will eat into those profits quickly. And of course, you will not be able to compete on an equal footing with larger companies which have advertising budgets that are probably equivalent to a sum far outside the range of even ten therapists pooling their resources.
And of course, there's the fact that you are now dealing with many business aspects of Massage Therapy, putting you in a different space than you occupied, mentally and emotionally, as a practicing Massage Therapist working for a Day Spa. Many therapists try starting a company and then decide to work as a contractor, for someone else. With all of the added costs, they can actually take home more money at the end of the year, in many cases.

Massage Learning Center Mascot: Massage Duck
Please check out our Massage Learning Center.
We hope that this site helps you launch your future career as a Massage Therapist!