Therapeutic Massage Helps With... Chronic Pain, Headaches, Lower Back Pain, Upper Back, Neck Pain, Fibromyalgia, Stress & Tension Relief, Migraines, TMJ, Relaxation & Calmness, Depression, Circulation, Accident Rehabilitation, Post-Op Rehab, High Blood Pressure, Range of Motion, Immune System, Insomnia, Sports Injury, Poor Posture, Allergies, Anxiety, Carpal Tunnel Syndrome, Joint Injury, Autism,
Elderly/Geriatric People, Homebound, Pediatric Clients, Sciatica



Natural Products for Personal Care, the Home, and More - Mountainside-Diversified.Com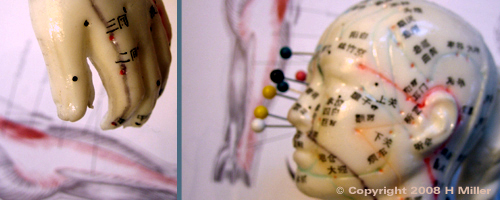 Massage Abstracts / Studies
Index of Scientific Studies proving the efficacy
and effectiveness of Therapeutic Massage
as a healing modality.
Massage Debunkers Debunked!
Some skeptics attempt to debunk
Massage Therapy as a effective treatment.
Here such arguments are addressed.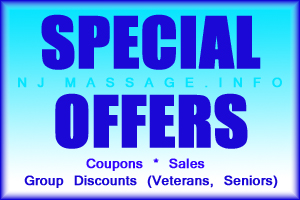 Privacy Policy
PLEASE READ THE TERMS AND CONDITIONS OF USE CAREFULLY BEFORE USING THIS SITE.

PLEASE NOTE:
None of your personal data will EVER be shared or sold to ANYONE. EVER.

By law, we must conduct a client intake. This information, protected by HIPAA laws, is never shared with anyone without your written permission.

We respect your privacy, and carefully protect your private information.

None of our customers' credit card information is EVER stored on our server!!

All other account information is encrypted.

'HTTPS' SSL SESSIONS TO ENSURE SECURITY DURING CHECKOUT!!

SSL Encrypted Connections

PLEASE READ ENTIRE TEXT!!

Privacy Policy:
At
Mountainside On-Site Massage Therapy
, your privacy is our priority. We are committed to protecting your privacy at all times, in all situations. Many of our clients are high-profile individuals, and value their privacy more than most. We treat all equally, protecting your personal data vigilantly.
The information collected about you when you book a session is used to process your orders and to provide a more personalized Massage Therapy experience. Additionally, our therapists and concierge MUST know of any/all contraindications that would bar you from being eligible to receive Therapeutic Massage. You are obligated, by law, to anwer our Health Intake honestly, and to the best of your memory. This is for the safetly of yourself, as well as the therapist. Many health conditions and medications require modifications of massage technique.
Our site uses a 128 bit encrypted SSL to keep the security of your information high. However, we at
Mountainside On-Site Massage Therapy
cannot guarantee complete security on stored information, as no company can.
However, we have a proprietary server security system online, 100% of the time, designed by a computer systems security veteran. We also have installed encryption on pages to prevent stolen information.
How Do We Use the Information We Collect?


When you become a
Mountainside On-Site Massage Therapy
client, we ask you to fill out a form that requests your name, address and e-mail address as well as some demographic information such as gender and date of birth.
Mountainside On-Site Massage Therapy
will
NOT
share your personal data with anyone without your consent.
Your name and address information is used solely to process orders unless your prior consent is given. Without your consent, this information will NEVER be sold, given, rented or traded to others for purposes other than order fulfillment.


Your demographic information (gender, date of birth, etc.) will be used for several security purposes, to ensure you are who you say you are and in fact you are paying with your credit cards and not someone using your stolen credit cards. This protects the safety of our therapists.



Refer-A-Friend


If you choose to use our referral service to tell a friend about our site, we will ask you for your friend's name and email address. We will automatically send your friend a one-time email inviting him or her to visit the site.
Mountainside On-Site Massage Therapy
does not store this information and uses it for the sole purpose of sending this one-time email.
Our Use of Log Files

When you visit our site we automatically log your IP address, your browser type, and your access times. We utilize this information to conduct site performance evaluations, to check for DDOS attacks, and to maintain a high level of server security.

Log files also help protect the safety of our Massage Therapists. We are watching everything, to keep our therapists safe, and our clients' information private. Log files are not tied to personally identifiable information (PII), however log files do show when a connection to the site was made from your unique IP address, which is traceable to your exact physical location or cell phone number.



Site Security


All
Mountainside On-Site Massage Therapy
Massage Therapists and supprt staffers take your personal information very seriously. All employees must learn and comply fully with our security policies. Access to member personal information is limited to key management personnel and our member services department. The information is encrypted, as well as ID and password protected. Our Web security is reviewed on a daily basis. We have also installed and implied our site with a 128 bit encryption SSL.
Other security measures are in place, as well, and may be found on our About Page.
Correcting/Updating Your Personal Information


After becoming a
Mountainside On-Site Massage Therapy
subscriber you may correct/update your personal information by clicking on the 'My Account' link at the top of any page, entering your ID, password and birth date when prompted and clicking the Edit Information button. The changes you make will be reflected in our databases instantly. If you wish to deactivate your account, you may contact our member services group through the 'My Account' section, or the 'Contact Us' section.
Links To Other Sites


This Web site contains links to other Web sites. Please note that when you click on one of these links, you may be leaving the
Mountainside On-Site Massage Therapy
site and entering another Web site. These sites may independently collect or request information about you and we encourage you to read the privacy statements of these linked sites as their privacy policy may differ from ours.
Communication


From time to time we may send out email messages alerting you that products are available, to remind you about providing feedback or for promotional offers. In addition, you will receive communication from us 1) if you contact us for a particular reason, 2) to receive your orders, or 3) we need to contact you for administrative purposes such as winning a contest. Administrative e-mails will not contain promotional materials. If you choose to receive our News Letters, they will contain promotional materials from
Mountainside On-Site Massage Therapy
.
Legal Disclaimer

Though we make every effort to preserve user privacy, we may need to disclose personal information when required by law wherein we have a good-faith belief that such action is necessary to comply with a current judicial proceeding, a court order or legal process served on our Web site.



Supplementation

We may correct or supplement your address information with standardized postal representation in order to ensure that your orders are delivered. We do this since we want to make sure that our members receive the order and to lower costs associated with our programs.



Contests

Periodically, contests are run on our site. Sometimes contests are sponsored by our customers. To enter these contests you need only to enter your ID and password and your guess. At the time of entry, you may decide if you wish to have your first name and state posted on our site if you are the winner. Winner's names are NEVER shared with our customers without their consent.



Our Use of Cookies

Cookies are pieces of information that your browser stores on your computer's hard drive which identify you when you enter. The ability to select samples on our site is not cookie-driven. We may use session cookies to provide a seamless experience on the site and to combine with our log files so that we can understand our site traffic and analyze our demographic information in aggregate form. If you have set your browser to reject cookies, our site will not identify you when you enter and you will need to manually type in your ID and password.



Your Feedback is Always Welcome

We welcome your comments and questions about our privacy policy - or anything else you might want to talk about. To contact us, call 877 480 8038. Leave a message if necessary, and you will be called back immediately.


You may also reach us via email at
[email protected]
Massage Therapy NJ | Massage Therapist NJ | Massage Therapists NJ NYC
Editorial Board, H. Miller, Content Editor

As Massage Therapists, our role as part of your health care team is clear.
We are not Doctors or Nurses, and cannot replace their vital services.
But the number of conditions that Massage Therapy has been proven to help with
grows by the week, as new research is conducted worldwide about the far-ranging effects
of Therapeutic Massage.

The Massage Benefits Section of this web site is dedicated to learning, and sharing,
information about evidence-based Therapeutic Massage and health. As Massage Therapists, we
feel it is essential for our clients to be educated about Massage Therapy, and
the state of current research. This site is owned and operated by H. Miller, and is a non-moderated platform.


Our mission, with regard to the Massage Benefits section of NJMassage.Info,
is to inform our clients, and worldwide web users browsing our site,
about Massage Therapy, with regard to various topics including
quackery, current research studies, as well as conditions that Massage
Therapy shows promise with, as supported by medical and university research.


The information provided on the NJMassage.Info web site is
for informational purposes only and should not be considered
medical, psychiatric, psychological or behavioral health
care advice. Nothing contained on the NJMassage.Info web site is
intended to be used for medical diagnosis or treatment or as a
substitute for consultation with a qualified health care professional.
NJMassage.Info displays advertisements and links to third party websites.
Mountainside On-Site Masage Therapy does not make any representation,
warranty, or endorsement of any product or service or the content
or accuracy of any materials contained in, or linked to,
any advertisement or link on the Site. All advertisements are clearly marked.
Ad proceeds may be used to help fund this site.

Page created April 21, 2011. Last modified 23 August, 2016.

Please click on the '@ Contact Us' button at bottom-left to access our inquiry form, or use the button at the top of this page. Feel free to also call us at 877 480 8038 for more information or to book an appointment.
Cash, PayPal, CashApp, GooglePay, Credit Cards, and Gift Certificates accepted. Insurance plans accepted: County / Municipal Health Care Plans (NJ), Independent Health Flex Fit, Preferred Care, No-Fault with Authorization
Note: We offer *strictly* therapeutic massage therapy. We do *NOT* offer as€nsual u'massage', in any form.