Massage Learning Center Pages:
Advertisement:

Getting Started Section:
Students & Therapist Resources Area:
Massage Test Preparation Resources
(MBLEx, NCBTMB, Massage School)
Overview & Index:
The Massage Learning Center at NJMassage.Info is dedicated to all of my past Massage School teachers & Continuing Education lecturers who cared deeply about the art and practice of Massage Therapy and educating others how to help people suffer less and be more alive through Massage.

Explore our online resource, which may be a great help to those considering becoming Massage Therapists, currently practicing Massage Therapists, as well as students of Massage Therapy, Nursing, Pre-Med, Biology, Chiropractic Care, and other related fields of study.
Advertisement

Therapeutic Massage Helps With...
Chronic Pain, Headaches, Lower Back Pain, Upper Back,
Neck Pain, Fibromyalgia, Stress & Tension Relief,
Migraines, TMJ, Relaxation & Calmness, Depression,
Circulation, Accident Rehabilitation, Post-Op Rehab,
High Blood Pressure, Range of Motion, Immune System,
Insomnia, Sports Injury, Poor Posture, Allergies,
Anxiety, Carpal Tunnel Syndrome, Joint Injury, Autism,
Elderly/Geriatric People, Homebound, Pediatric Clients, Sciatica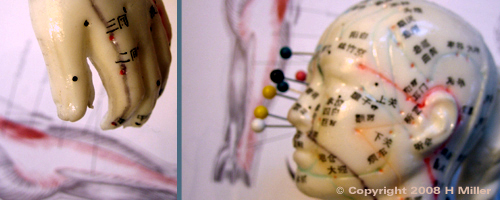 Massage Abstracts / Studies
Index of Scientific Studies proving the efficacy
and effectiveness of Therapeutic Massage
as a healing modality.
Massage Debunkers Debunked!
Some skeptics attempt to debunk
Massage Therapy as a effective treatment.
Here such arguments are addressed.


Advertisement

Get Your Degree!
Find schools and get information on the program that's right for you.
Powered by Campus Explorer

Day Spa Dream Job! Merlin Phichet Day Spa.

Massage Jobs
Welcome to The Massage Learning Center at NJmassage.Info's Massage Jobs Page. Here you will find our own bulletin board of job offerings (free for ALL to use!), links to popular job sites, suggestions for job searches, and job listings from around the web for Massage Therapists.
Hiring a Massage Therapist? Post For FREE on Our Bulletin Board!
Our Massage Jobs Bulletin Board is 100% free to use, for both employers and those seeking to get hired. There is no cost to anyone involved; this is done as a service to the Community of Therapeutic Massage Practitioners. If you're looking for a job, our board is always 100% free to use.
Post Your Massage Jobs Here For FREE:
At the bottom of this page, you will find job listings in green boxes on a blue background. Right above that area is a form that may be used to post your Massage Job, without charge. Alternatively, you may e-mail us your job opening, and we will post it as you write it. Thank you! : ) We welcome any and all businesses and medical centers to post here.
If you are looking for a massage job, please also check out these web sites:
Mountainside On Site Massage Therapy's online job application portal.

New Jersey's Craigslist page If you are not in New Jersey, find your city on the right column and view the salon/spa jobs page in your city.

I Hire Therapy Massage Jobs page

Simply Hired Massage Therapy Job Listings

Find Touch Massage Job Listings

Massage Jobs Website

Snag A Job Massage Therapy Job Search

Careerbuilder's Massage Envy Job Listings

Massage Jobs Search on Careerbuilder

AMTA's Job Listings Page Membership is not required to view the job listings here.

Oodle.com's Job Listings for Massage Therapy

The Massage Therapy Job Listings Page For The ABMP Mmebership in the ABMP is required to view this job listings page, however, it one of the two most popular Massage Therapy organizations in America.


Always Do These Things In Seeking a Massage Job
Elsewhere on the site, you may find additional important information about getting hired by a Massage Day Spa, Chiro or Physician's Office, or elsewhere, specifically on the Massage Careers FAQ Page and listed in the Massage Careers Index, both listed in the menu at left.
We will briefly outline what you need to remember, right now. Respond to ads with a spell-checked(!) e-mail. Make sure the e-mail is not used for personal web posting. Make a new e-mail if you must, using your real name, or part of it. Be professional.
Nothing like SEKSEECHiKK696969 or GreenLatinPrincess420, OK? Those e-mails are fine for family and friends, but for work, they are way too much. Next, respond quickly. Do not wait! Others have also read the ad and want the same job as you. Respond in the manner you are instructed. If you are told to e-mail, do so. If you are supposed to call, pick up that phone right away! Send a resume. Make sure it is free of spelling errors, and contains no other inconsistencies.
Not all jobs are listed online. Visiting Day Spas, making calls, asking at your school are all alternatives to the e-job search. Some online search web sites require a fee. This may be worth it; consider all the money you may earn as a result of actually finding work. Check out your school's jobs board in person.
If you are called, talk to the interviewer. Do not begin eating. If you're already eating, excuse yourself, and then stop until the conversation is finished. Listen carefully to everything that's said. Take notes, if you can. Be sure to correctly write down or enter the data on your tablet or phone with the date and time you are supposed to meet for an in-person interview.
Never be late for your Massage Job interview! Be early, if possible. Calmly sit in the wating area. Bring a book or E-reader, if possible. Be pleasant. Don't be afraid to smile. Don't be too shy, because in this field you cannot be. Speak clearly, using your best English.
Even if you are dedicated to preserving your local dialect, wait until after you're hired to bust out with 'your insane unique flava.' Please!~ Wear professional clothes, such as a suit and tie for guys, and a dress or skirt or suitpants for ladies. You may be asked to work on someone, providing a demonstration. Wearing professional clothing, this will usually be only five minutes or so.
Finally, thank the interviewer. If you did everything to the best of your ability, expect a callback. You may not be hired on the spot, so don't feel despondent. And even if you never get a callback, don't despair; just keep searching!
Please Fill Out This Form To Have Your Massage Job Posted FREE
Job Listings At The Massage Learning Center at NJmassage.Info
Pure Massage located within Spa 23 Fitness & Lifestyle is a successful boutique massage location. We are currently seeking part-time male or female massage therapists to join our team. Massage Therapist responsibilities will include: -Must be reliable and responsible -Must be able to communicate with members and guests in a professional and friendly manner -Must be able to perform consecutive 50 or 80 minute massages -Must be able to make professional massage and upgrade recommendations for each client based on their specific needs -Must be customer service oriented Position Requirements: -Must adhere to NJ licensing requirements -Knowledge of Swedish and Deep tissue required -Knowledge of hot stone, Sports Massage and Reflexology is a plus -Able to work flexible days and hours If Interested, please call Tiffany at 973-839-8823 or e-mail your resume to [email protected]
Fantastic Massage in Studio City is currently hiring Massage Therapists to join our team. MUST BE LICENSED!!! Must Maintain professional demeanor & appearance. Be dependable, punctual & flexible. Must have a Positive Attitude. Must be very Clean & Organized. Part & Full-time Positions available, We are open 7 days a week, included weekends. From 10am-10pm. There is a possibility to set your own hours. If interested in joining our team contact Arman 818-913-5471 or business phone 818-760-7389 Monday-Friday 10am-5pm to schedule a interview or email your resume to [email protected]

Massage Learning Center Mascot: Massage Duck
Please check out our Massage Learning Center.
We hope that this site helps you launch your future career as a Massage Therapist!