Massage Learning Center Pages:
Advertisement:

Getting Started Section:
Students & Therapist Resources Area:
Massage Test Preparation Resources
(MBLEx, NCBTMB, Massage School)
Overview & Index:
The Massage Learning Center at NJMassage.Info is dedicated to all of my past Massage School teachers & Continuing Education lecturers who cared deeply about the art and practice of Massage Therapy and educating others how to help people suffer less and be more alive through Massage.

Explore our online resource, which may be a great help to those considering becoming Massage Therapists, currently practicing Massage Therapists, as well as students of Massage Therapy, Nursing, Pre-Med, Biology, Chiropractic Care, and other related fields of study.
Advertisement

Therapeutic Massage Helps With...
Chronic Pain, Headaches, Lower Back Pain, Upper Back,
Neck Pain, Fibromyalgia, Stress & Tension Relief,
Migraines, TMJ, Relaxation & Calmness, Depression,
Circulation, Accident Rehabilitation, Post-Op Rehab,
High Blood Pressure, Range of Motion, Immune System,
Insomnia, Sports Injury, Poor Posture, Allergies,
Anxiety, Carpal Tunnel Syndrome, Joint Injury, Autism,
Elderly/Geriatric People, Homebound, Pediatric Clients, Sciatica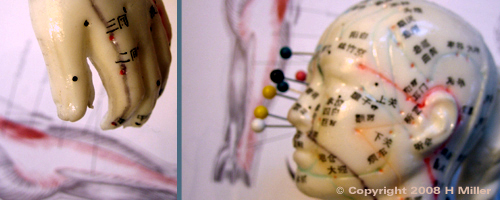 Massage Abstracts / Studies
Index of Scientific Studies proving the efficacy
and effectiveness of Therapeutic Massage
as a healing modality.
Massage Debunkers Debunked!
Some skeptics attempt to debunk
Massage Therapy as a effective treatment.
Here such arguments are addressed.


Advertisement

Get Your Degree!
Find schools and get information on the program that's right for you.
Powered by Campus Explorer

Massage Learning Center Mascot: Massage Duck (Recentlyupdated for 2020)
3D Anatomy Apps and Web Sites:
As a student at Massage School, a Massage Therapist in practice, or even a teacher at a Massage School program, you will definitely benefit from these various 3D Anatomy apps and web sites. We have gathered the best of these apps and web sites here in one place for your convenience. If you want us to add your reference, or you've found another great 3D Anatomy Reference utility, please e-mail us with the link and we will consider including it.
Visible Body Ipad & Android Apps and Computer Programs

Visible Body is a company that has created some of the best 3D anatomy apps around for studying while in school, as well as for use as a Massage Therapist or other Health Care Professional. Formats available include Apple Iphone and IPad, PC, Mac, and Android phone and tablet operating systems. Their programs are available to download as free trial versions with the features limited. These are apps that the author is quite satisfied to own and use every day.

The range of products available that may be of interest to a Massage Therapist or other Health Care Professional include Human Anatomy Atlas 7 (click here)
, Skeleton Premium, 3D Muscle Premium 2 [click to download]
, and My Incredible Body, an app for kids, among a larger set of available software. You can check out their entire line of available offerings by clicking on the link above. There are others such as Anatomy & Function, Physiology Animations, and Heart & Circulatory Premium that you may also find of use, depending upon your specific professional or academic concentration. (These apps are not free.)


Appcrawlr
A directory of the best apps for learning anatomy. Most have a small cost associated with them, between $1 and $10, with updates included. The apps are interactive, and have been used by medical professionals for giving patients visual descriptions of injuries and disorders, as well as being used as a guide for their own exams.
ESkeletons
Allows you to view static models of each bone in the skeleton, with a full body skeleton for reference. This tool is more limited than others listed here, but can be useful as a study tool.
Bones Human 3D (anatomy) by Android Developer MX (click to download)
This is a free skeleton app for android. However, according to the reviewers, some of the bone positions are incorrect, such as the bones in the lower leg.
Microsoft Visible Body
This is the same app from a different source (Microsoft) as the Visible Body app described above. Very useful and worthwhile app for learning the muscles, skeleton, bony landmarks, and other body systems necessary to prepare for your exams.
Anatomy Expert
www.anatomyexpert.com
This website allows you to pull up an a to z list of all structures in the body, as well as search for any structure you would like to learn more about. Each selection brings up a description of what the structure is, as well as a 3-D picture showing where it is located in or on the body. After a few seconds, the 3-D picture will rotate to allow you a complete view of all sides of the object. You can search for muscles, bones, veins, nerves, glands, and more. 3-D pictures are highly detailed, and the website is interactive, allowing you to zoom in and move the picture around.
Ikonet Virtual Human Body
www.ikonet.com
Explore the structure of the human body in full visual detail. You can view the body's muscular system, skeletal system, nervous system, cardiovascular system, and more from all sides of the body. Move your mouse over any structure you see and the name of the structure will appear by the mouse. Clicking on the structure will show you its definition. This free to use study guide features a detailed model of the human body.
3-D Science Models of Human Anatomy
www.3dscience.com
3-D renderings of the systems of the human body. You can view videos of the layers of each system being built onto the skeleton, for easy reference and as a visual study aid.
3D Toad Human Skeleton
www.3dtoad.com/human_skeleton.php
3 dimensional skeleton pictures that can be turned in any direction. Useful study tool for learning specific bones. Does not provide bony landmarks.
Anatronica
3 dimensional interactive anatomy course that is available in a free or paid version. Allows you to see the bones and anatomy in full three dimensions. Shows locations of the bones from a menu on the left, and the body can then be turned to see the bones from all angles. Other body systems are also included, such as the urinary and circulatory system. By installing their free plug-in, you can get greater detail and more usefulness from this site.
Healthline Human Body Maps
Allows users to search for body terms and explore the body in three dimensions. You can rotate the body and view it from all angles. You can view the different body systems, such as circulatory and muscular system, for free.
Kineman
This tool allows you to view the skeleton in three dimensions as a whole. You can set the axis at any joint you wish, and rotate the skeleton in any direction. When you set the joint in the menu on the left, the rotation affects that joint.

Massage Learning Center Mascot: Massage Duck
Please check out our Massage Learning Center.
We hope that this site helps you launch your future career as a Massage Therapist!