Massage Learning Center Pages:
Advertisement:

Getting Started Section:
Students & Therapist Resources Area:
Massage Test Preparation Resources
(MBLEx, NCBTMB, Massage School)
Overview & Index:
The Massage Learning Center at NJMassage.Info is dedicated to all of my past Massage School teachers & Continuing Education lecturers who cared deeply about the art and practice of Massage Therapy and educating others how to help people suffer less and be more alive through Massage.

Explore our online resource, which may be a great help to those considering becoming Massage Therapists, currently practicing Massage Therapists, as well as students of Massage Therapy, Nursing, Pre-Med, Biology, Chiropractic Care, and other related fields of study.
Advertisement

Therapeutic Massage Helps With...
Chronic Pain, Headaches, Lower Back Pain, Upper Back,
Neck Pain, Fibromyalgia, Stress & Tension Relief,
Migraines, TMJ, Relaxation & Calmness, Depression,
Circulation, Accident Rehabilitation, Post-Op Rehab,
High Blood Pressure, Range of Motion, Immune System,
Insomnia, Sports Injury, Poor Posture, Allergies,
Anxiety, Carpal Tunnel Syndrome, Joint Injury, Autism,
Elderly/Geriatric, Homebound, Pediatric, Sciatica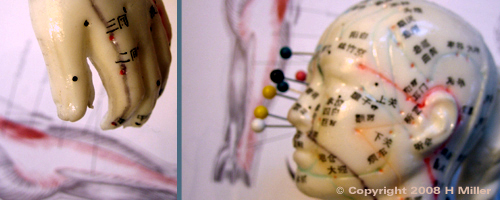 Massage Abstracts / Studies
Index of Scientific Studies proving the efficacy
and effectiveness of Therapeutic Massage
as a healing modality.
Massage Debunkers Debunked!
Some skeptics attempt to debunk
Massage Therapy as a effective treatment.
Here such arguments are addressed.


Advertisement


Massage Learning Center Mascot: Massage Duck
Body Movement Terminology Resources
This page is provided for Massage Therapists, Med School students, Nursing students, Chiropractic students, Physical Therapists, and other Health Care students, as well as practicing Medical Professionals, teachers, and instructors at all levels. Anatomical movements are clarified with photographs, textual descriptions of the movement in everyday terms, and the muscles used for each movement.
To view a basic version of this page without the muscles, and have only the images and Anatomical Terms of Movement, please Click Here.
(To Turn Off The Side Menu and make This Full Screen, click on the button on the bottom left hand corner of every page, or click on this
button right here. To go back, find the Back Arrow Button, bottom left of every page.)

Massage Learning Center Mascot: Massage Duck
Please check out our Massage Learning Center.
We hope that this site helps you launch your future career as a Massage Therapist!