Massage Learning Center Pages:
Advertisement:

Getting Started Section:
Students & Therapist Resources Area:
Massage Test Preparation Resources
(MBLEx, NCBTMB, Massage School)
Overview & Index:
The Massage Learning Center at NJMassage.Info is dedicated to all of my past Massage School teachers & Continuing Education lecturers who cared deeply about the art and practice of Massage Therapy and educating others how to help people suffer less and be more alive through Massage.

Explore our online resource, which may be a great help to those considering becoming Massage Therapists, currently practicing Massage Therapists, as well as students of Massage Therapy, Nursing, Pre-Med, Biology, Chiropractic Care, and other related fields of study.
Advertisement

Therapeutic Massage Helps With...
Chronic Pain, Headaches, Lower Back Pain, Upper Back,
Neck Pain, Fibromyalgia, Stress & Tension Relief,
Migraines, TMJ, Relaxation & Calmness, Depression,
Circulation, Accident Rehabilitation, Post-Op Rehab,
High Blood Pressure, Range of Motion, Immune System,
Insomnia, Sports Injury, Poor Posture, Allergies,
Anxiety, Carpal Tunnel Syndrome, Joint Injury, Autism,
Elderly/Geriatric People, Homebound, Pediatric Clients, Sciatica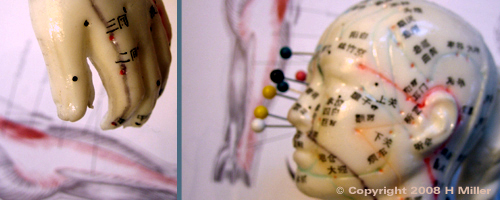 Massage Abstracts / Studies
Index of Scientific Studies proving the efficacy
and effectiveness of Therapeutic Massage
as a healing modality.
Massage Debunkers Debunked!
Some skeptics attempt to debunk
Massage Therapy as a effective treatment.
Here such arguments are addressed.


Advertisement

Get Your Degree!
Find schools and get information on the program that's right for you.
Powered by Campus Explorer

Massage School Quad Stretch. 'Marathon 15' By BU Interakif.

The Cost Of Massage School
Massage School Cost Varies Widely Across States
When it comes to the cost of massage school, there is a variance in cost between different schools and program. This is because, as you can see from our State Requirements pages (located here), the number of hours of schooling each state requires varies widely. Some states require as few as 250 hours of classroom education, while others, such as New York and Nebraska, require 1,000 hours of education. Since there is such a large difference in time spent at the school, you should expect that there would be a large difference in cost.
Of course, most students end up receiving some form of Financial Aid. Most schools even have an entire office, or at least a staff member, dedicated just to students' financial aid processing. So don't feel like you can't possibly afford the cost of massage school. With Financial Aid, it's all easily within your reach! To find out more about financial aid that may be available to help cover the cost of massage school, please Click Here For Our Financial Aid Page.
So, depending upon where you live and how long the massage program will be that you are considering attending, there are several different average ranges of massage school cost. If your state has a shorter massage program, in the area of 500 hours, the tuition will range between about $8,000 - $15,000. Where the education requirements are higher, the tuition range would be closer to $25,000-$30,000.
For example, New York requires 1,000 hours, so massage schools that enable you to obtain licensure in that state cost about $20-30,000. If you attend a school in New Jersey, which has a lower requirement, at massage school, you can expect to pay between $10-20,000.
Undergraduate universities have longer programs, and the cost of their massage programs is between $25,000-$35,000. For example, the New York College of Health Professionals has a two year Massage Therapy Associate's Degree program. To attend this massage school, the cost is around $32,000.
When attending a university, you will be attending for two years full time. The advantage, however, is that you will have more classes and a more in depth education when you have finished. The course at the NYCHP provides you with 72 credits of education, whereas the Swedish Institute provides you with 64 credits.
In addition to the length of the coursework and the education you will receive, you should also consider the reputation of the school. Some schools have a very strong reputation, and their graduates are highly in demand. This is often because the quality of the professors is extremely high, making a higher cost reasonable in the eyes of prospective students. If this is important to you as well, then a school with an excellent reputation would be a good choice. The quality of the education, and your preparedness for work in the field of massage therapy, will be stronger if your school's concern is hiring the very best quality teachers.
Many other factors should be considered when you are looking at massage schools to attend, in addition to cost of the school. Commute time, whether to take the program in the day or evening, as well as location and distance from your home are all things to consider. You will be spending every day for six months to two years at the school, so it should be a place that you will not mind traveling to every day.
However, you will probably find, as you start your new career after your year or two of education, that it was all worth it. Massage therapy is definitely an excellent field, especially if you like helping other people.

Massage Learning Center Mascot: Massage Duck
Please check out our Massage Learning Center.
We hope that this site helps you launch your future career as a Massage Therapist!