Massage Learning Center Pages:
Advertisement:

Getting Started Section:
Students & Therapist Resources Area:
Massage Test Preparation Resources
(MBLEx, NCBTMB, Massage School)
Overview & Index:
The Massage Learning Center at NJMassage.Info is dedicated to all of my past Massage School teachers & Continuing Education lecturers who cared deeply about the art and practice of Massage Therapy and educating others how to help people suffer less and be more alive through Massage.

Explore our online resource, which may be a great help to those considering becoming Massage Therapists, currently practicing Massage Therapists, as well as students of Massage Therapy, Nursing, Pre-Med, Biology, Chiropractic Care, and other related fields of study.
Advertisement

Therapeutic Massage Helps With...
Chronic Pain, Headaches, Lower Back Pain, Upper Back,
Neck Pain, Fibromyalgia, Stress & Tension Relief,
Migraines, TMJ, Relaxation & Calmness, Depression,
Circulation, Accident Rehabilitation, Post-Op Rehab,
High Blood Pressure, Range of Motion, Immune System,
Insomnia, Sports Injury, Poor Posture, Allergies,
Anxiety, Carpal Tunnel Syndrome, Joint Injury, Autism,
Elderly/Geriatric People, Homebound, Pediatric Clients, Sciatica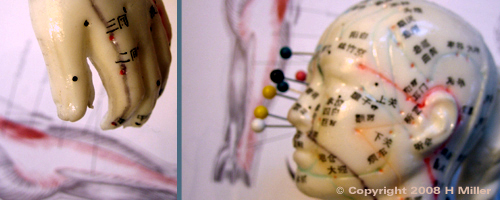 Massage Abstracts / Studies
Index of Scientific Studies proving the efficacy
and effectiveness of Therapeutic Massage
as a healing modality.
Massage Debunkers Debunked!
Some skeptics attempt to debunk
Massage Therapy as a effective treatment.
Here such arguments are addressed.


Advertisement

Get Your Degree!
Find schools and get information on the program that's right for you.
Powered by Campus Explorer

Massage Learning Center Mascot: Massage Duck
Massage Continuing Education
Massage Continuing Education refers to learning that is mandated by each state, after you've received your Massage License and begin working. The requirements for your state may be found by Clicking Here. So you thought that graduation was the end of Massage Classes? Not quite.
Massage Continuing Education classes may be taken in-person or as distance learning, over the Internet, in some cases. That all depends on the nature of the coursework, as well as the rules in your particular state. Generally, with hands-on techniques such as Cranialsacral Therapy, Prenatal massage, and others, there will be a requirement to attend a class or lecture.
The price range for Massage Continuing Ed varies greatly from one provider to another. The number of credits ranges from a couple to a bunch. This depends on the time involved, as well as the depth of material covered. Try finding classes that you are interested in. Be sure that the credits will apply. Check with your certifying organization or state Massage Licensing Board.
The following resource lists Massage Continuing Education providers.
Featured CE Providers and Courses:
Featured CE Provider: Integrative Health Care


This web site is a comprehensive database of AMTA, ABMP, and NCBTMB courses, organized by topic. The largest collection of courses for Massage CEus on the web. Definitely worth visiting!
Featured CE Provider: The Norton School of Lymphatic Therapy


Massage Learning Center Mascot: Massage Duck
Please check out our Massage Learning Center.
We hope that this site helps you launch your future career as a Massage Therapist!