click below to link:
Therapeutic Massage Helps With... Chronic Pain, Headaches, Lower Back Pain, Upper Back, Neck Pain, Fibromyalgia, Stress & Tension Relief, Migraines, TMJ, Relaxation & Calmness, Depression, Circulation, Accident Rehabilitation, Post-Op Rehab, High Blood Pressure, Range of Motion, Immune System, Insomnia, Sports Injury, Poor Posture, Allergies, Anxiety, Carpal Tunnel Syndrome, Joint Injury, Autism,
Elderly/Geriatric People, Homebound, Pediatric Clients, Sciatica, Oncology Patients, Stretching for Flexibility.
Massage Benefits Section


Natural Products for Personal Care, the Home, and More - Mountainside-Diversified.Com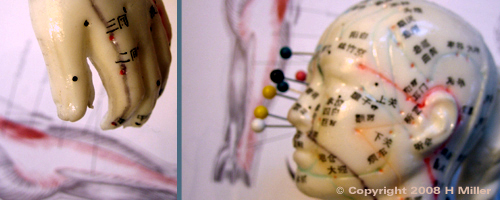 Massage Abstracts / Studies
Index of Scientific Studies proving the efficacy
and effectiveness of Therapeutic Massage
as a healing modality.
Massage Debunkers Debunked!
Some skeptics attempt to debunk
Massage Therapy as a effective treatment.
Here such arguments are addressed.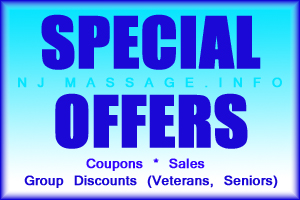 Massage Reviews and Feedback
Massage Reviews Are Much Appreciated
We at Mountainside On-Site Massage Therapy always bring clients our best efforts. We want you to know that we appreciate that you've allowed us to help you in your life with Therapeutic Massage.


Massage Reviews are important because others can learn a lot more about us by what you say than any ads we create. Laughable fake reviews are common on the internet; you can just tell they're not real! Authentic reviews written by actual clients, however, are invaluable because they present a third-party perspective on the services that we offer.

You have the opportunity to leave feedback on this page regarding your session. We want to know that our therapists are meeting your expectations, and we use your feedback comments to help keep our standards high. We appreciate that you care enough to help us; we know you don't have to bother leaving feedback, and we appreciate when you do.

If you would rather write a review by hand, please take a photo of your letter and email it to us. Some people prefer to do this.
Please click on the '@ Contact Us' button at bottom-left to access our inquiry form, or use the button at the top of this page. Feel free to also call us at 877 480 8038 for more information or to book an appointment.
Cash, PayPal, CashApp, GooglePay, Credit Cards, and Gift Certificates accepted. Insurance plans accepted: County / Municipal Health Care Plans (NJ), Independent Health Flex Fit, Preferred Care, No-Fault with Authorization
Note: We offer *strictly* therapeutic massage therapy. We do *NOT* offer as€nsual u'massage', in any form.