Massage Learning Center Pages:
Advertisement:

Getting Started Section:
Students & Therapist Resources Area:
Massage Test Preparation Resources
(MBLEx, NCBTMB, Massage School)
Overview & Index:
The Massage Learning Center at NJMassage.Info is dedicated to all of my past Massage School teachers & Continuing Education lecturers who cared deeply about the art and practice of Massage Therapy and educating others how to help people suffer less and be more alive through Massage.

Explore our online resource, which may be a great help to those considering becoming Massage Therapists, currently practicing Massage Therapists, as well as students of Massage Therapy, Nursing, Pre-Med, Biology, Chiropractic Care, and other related fields of study.
Advertisement

Therapeutic Massage Helps With...
Chronic Pain, Headaches, Lower Back Pain, Upper Back,
Neck Pain, Fibromyalgia, Stress & Tension Relief,
Migraines, TMJ, Relaxation & Calmness, Depression,
Circulation, Accident Rehabilitation, Post-Op Rehab,
High Blood Pressure, Range of Motion, Immune System,
Insomnia, Sports Injury, Poor Posture, Allergies,
Anxiety, Carpal Tunnel Syndrome, Joint Injury, Autism,
Elderly/Geriatric People, Homebound, Pediatric Clients, Sciatica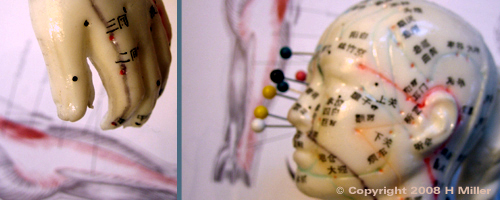 Massage Abstracts / Studies
Index of Scientific Studies proving the efficacy
and effectiveness of Therapeutic Massage
as a healing modality.
Massage Debunkers Debunked!
Some skeptics attempt to debunk
Massage Therapy as a effective treatment.
Here such arguments are addressed.


Advertisement

Get Your Degree!
Find schools and get information on the program that's right for you.
Powered by Campus Explorer

Massage Learning Center Mascot: Massage Duck!!
Hawaii Massage License Requirements
Licensing Board Contact Information
Licensing Organization Name: Hawaii State Board of Massage Therapy - Dept. of Commerce & Consumer Affairs
Address: 1010 Richards St. P O Box 3469 Honolulu, Hawaii 96801
Phone: 808-587-3222
Fax:
Email:
Website: http://www.hawaii.gov/dcca/areas/pvl/boards/massage/
Hawaii Massage License Requirements:
Liability Insurance: None
Designation:License Licensed Massage Therapist(LMT)
Educational hours: 570
Renewal CEU* hrs/year: None/2
Exam(s) Required: Hawaii State
Additional Requirements: CPR Certification

Hawaii Massage Continuing Education Requirements:
Hawaii Continuing Education Requirements: Massage Therapist: No CE hours every 2 years

NCBTMB Requirements for Board Certification Renewal:
24 hours Continuing Education every 2 years. Requires 3 hours of Ethics, 3 hours of Research. A 4 hour limit is in place for self-care coursework.
Back to Index of Massage License Requirements by State
Back to The Massage Learning Center at NJMassage.Info Home Page

Massage Learning Center Mascot: Massage Duck
Please check out our Massage Learning Center.
We hope that this site helps you launch your future career as a Massage Therapist!